Streamlining Credentialing for Physical Therapists: A Collaborative Success Story
07/24/2023
Pain Points
The practice of seventeen physical therapists found themselves facing a major challenge when their internal staff, responsible for managing credentialing, announced their impending departure. With the internal team leaving, the practice was left in a difficult position, as the credentialing process is a critical aspect of their operations. They needed to find a solution to continue their internal credentialing without disruptions.
The departure of their internal staff raised concerns about managing expiring documents and handling ongoing or future recredentialing requests. The practice knew they needed a reliable and efficient system to ensure that their providers remained properly credentialed.
Tackling the Issues Head On
Upon contacting WCH, the credentialing department promptly offered the practice two comprehensive solutions to address their pain points. The first solution involved utilizing CredyApp software, a powerful tool designed to fully manage the existing credentialing process. With CredyApp, the practice would be able to track and manage expiring documents, as well as efficiently handle recredentialing requests, ensuring compliance and smooth operations.
The second solution provided by WCH was to act as the practice's external credentialing department. It meant that we would take over the entire credentialing process from our location. A dedicated credentialing specialist and supervisor would be assigned to manage the credentialing and recredentialing needs for the entire Tax ID. This option offered the practice a seamless and efficient way to continue its credentialing process without the need for internal staff.
The practice was thrilled to discover that WCH not only offered a comprehensive software solution but also provided dedicated external credentialing services. This unique approach allowed practices without a stable credentialing committed person to benefit from WCH's expertise and support.
The Results of Collaboration
As a result of this collaboration, the practice was able to successfully manage its internal credentialing process using CredyApp software. The software's user-friendly interface and powerful features streamlined the credentialing process, ensuring that documents remained up-to-date, and recredentialing requests were handled promptly.
Moreover, when the practice required specific applications or onboarding for new providers, they turned to WCH for our exceptional credentialing services. WCH's expertise and dedication in managing the entire credentialing process proved to be invaluable to the practice.
This collaboration highlighted that credentialing is not a one-way direction. WCH's flexibility and diverse offerings showcased multiple ways we could assist practices. Whether it is taking over the entire credentialing process or providing a tailored credentialing solution, WCH proved to be a reliable partner in managing and establishing credentialing for healthcare practices.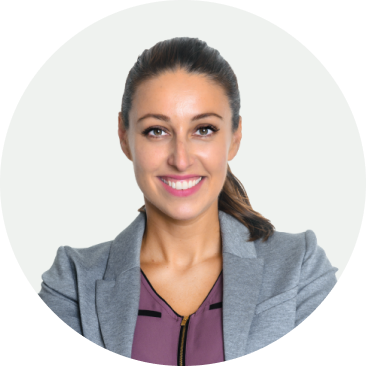 Olga Khabinskay
Credentialing expert