Streamline and Simplify Credentialing Processes with CredyApp
06/23/2023
Efficient and streamlined credentialing processes are essential for large corporations. Managing credentials, coordinating with doctors, and ensuring a smooth workflow can be daunting task without the right tools in place. This is where CredyApp, a comprehensive credentialing software, steps in to revolutionize your internal credentialing processes.
Connecting Credentials, Doctors, and Office Managers: CredyApp goes beyond just managing credentials; it acts as a centralized platform that connects all the key stakeholders involved in the credentialing process. Whether it's doctors, office managers, or other personnel, CredyApp provides a seamless interface for collaboration and communication. This integrated approach ensures everyone stays on the same page, resulting in smoother and more effective credentialing workflows.
Managing credentialing for a large corporation requires a systematic and organized approach. CredyApp offers credentialing management software that streamlines the entire process. From initial onboarding to ongoing maintenance, CredyApp provides a comprehensive solution that simplifies credentialing tasks.
When it comes to new establishment credentialing, CredyApp proves to be a valuable asset. The software provides a user-friendly interface that simplifies the onboarding process for new providers. With CredyApp, you can easily collect and manage all the necessary documents, verify credentials, and track the progress of each provider's application. It enables a seamless and organized approach to credentialing new practitioners, saving time and reducing administrative burdens.
CredyApp offers a free trial of its credentialing software, allowing corporations to experience the benefits firsthand. Once onboarded, CredyApp continues to support your credentialing needs, providing ongoing updates, customer support, and regular software enhancements to ensure a smooth and reliable experience.
Credentialing processes play a crucial role in the success of large corporations in the healthcare industry. With CredyApp, you can streamline and simplify your internal credentialing processes, bringing together credentials, doctors, and office managers on a single platform. This credentialing management software offers an efficient organizational process, simplifies new establishment credentialing, and provides a user-friendly experience. Take advantage of the free trial of CredyApp and embark on a journey toward a more streamlined and effective credentialing workflow for your corporation. Start and maintain your credentialing process with CredyApp, and witness the transformation in your credentialing operations.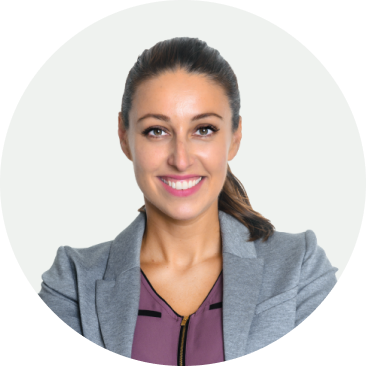 Olga Khabinskay
Credentialing expert