Simplifying Provider and Group Registration: Introducing Seamless Integration with NPI Registry on CredyApp
11/02/2023
CredyApp, a leading platform in healthcare management, understands the importance of seamless processes for healthcare providers and groups. That's why we are excited to announce our latest feature: integration with the National Provider Identifier (NPI) registry. This integration streamlines the registration process, allowing providers and groups to create profiles effortlessly using their NPI numbers.
The Power of NPI Integration
CredyApp's integration with the NPI registry revolutionizes the way providers and groups are added to our platform. With this innovative feature, users can add providers and groups simply by entering their NPI numbers. The system then automatically generates a comprehensive profile, eliminating the need for manual data entry. This integration ensures accuracy and saves valuable time, allowing healthcare professionals to focus on what matters most: providing excellent patient care.
Automatic Profile Creation
One of the standout features of our NPI integration is the automatic profile creation functionality. When a provider or group's NPI number is entered into CredyApp, the platform retrieves essential information associated with that NPI number. Details such as First Name, Last Name, Address Line, Degree, and Phone Number are automatically populated into the profile. This means that providers and groups no longer have to input these details manually, reducing the risk of errors and ensuring that the information is up-to-date.
Streamlined Registration Process
CredyApp's integration with the NPI registry simplifies the registration process for healthcare providers and groups. The intuitive interface allows users to effortlessly navigate the platform, enabling them to add providers and groups within a few clicks. By eliminating the need for redundant data entry, our integration enhances the user experience, making the registration process faster, more efficient, and user-friendly.
Ensuring Data Accuracy
In the healthcare industry, accurate data is crucial for providing high-quality care and maintaining compliance with regulations. CredyApp's integration with the NPI registry enhances data accuracy by sourcing information directly from a trusted and authoritative source. Providers and groups can have confidence in the integrity of their profiles, knowing that the information is sourced from the official NPI registry.
CredyApp's integration with the NPI registry marks a significant milestone in our commitment to simplifying healthcare management. By automating the provider and group registration process, we empower healthcare professionals to focus on their patients while ensuring that their profiles are accurate and up-to-date. Experience the convenience of seamless registration with CredyApp's NPI integration and discover a new era of efficiency in healthcare management. Join us as we continue to innovate and transform the way healthcare providers and groups operate in the digital age.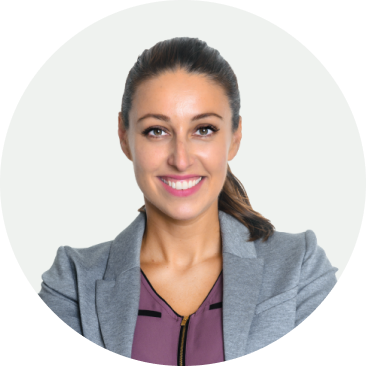 Olga Khabinskay
Credentialing expert