Revolutionize Your Credentialing and Billing Processes with CredyApp: The Ultimate Provider Credentialing Software
08/04/2023
Are you tired of navigating through complex credentialing workflows and managing billing processes separately? Look no further than CredyApp, the all-in-one provider credentialing software that streamlines your operations, offers free usage options, and caters specifically to the healthcare industry.
Why Choose CredyApp for Your Credentialing Workflow?
CredyApp simplifies the entire credentialing workflow, allowing you to manage provider information, track documents, and stay up-to-date with expiration dates effortlessly.
We understand your doubts and are confident in the quality of our software. That's why we offer a free trial version so that you can be convinced of our uniqueness.
CredyApp is designed specifically for healthcare professionals. Whether you're a medical practice, hospital, or healthcare organization, our software is equipped to meet your unique credentialing needs.
Take your credentialing on the go with our user-friendly software. Access provider information, submit documents, and communicate with payers anytime, anywhere.
Experience the Power of CredyApp: Request a Free Demo Today!
Ready to transform the way you handle credentialing and billing? Request a free demo of CredyApp today and witness how our software can elevate your operations to new heights. Take advantage of our provider credentialing software's efficiency, cost-effectiveness, and tailored features designed specifically for the healthcare industry.
Join our satisfied users who have already unlocked the full potential of their credentialing businesses with CredyApp. From streamlining workflows to simplifying billing processes, our software has proven to be a game-changer for healthcare professionals across the industry.
Don't miss out on this opportunity to revolutionize your credentialing process.
Embrace the future of provider credentialing software with CredyApp and take your healthcare organization to new heights of efficiency and success.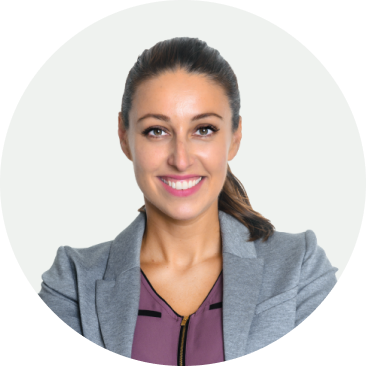 Olga Khabinskay
Credentialing expert