Medical Credentialing Challenges
06/22/2023
1. There is no personnel to check credentials.
Each healthcare provider that provides services to patients must submit credentials to an expert team or organization as part of the medical credentialing process. Whose credentials ought to be reviewed, do you know? The list contains all healthcare professionals, including doctors, nurses, assistants, therapists, and nurses. Each person's complete educational background, employment experience, training credentials, place of residence, licenses, and any board-issued certificates in the provider's field of expertise should be thoroughly examined. Therefore, managing this large operation correctly and without making any mistakes would require more teamwork.
Using insufficient employees or resources to finish the medical credentialing procedure is a common error brought on by several techniques. This lowers revenue and puts the little workforce that is available under stress at work. Additionally, the payment procedure is delayed when staff members make errors on the application and the insurance provider rejects the application.
Solution:
You may simply overcome this obstacle by outsourcing the medical credentialing procedure to medical billing service providers because a respectable company retains responsible and knowledgeable people for the credentialing process. As a result, the team will handle everything efficiently, promptly, and without any mistakes, saving both time and money.
2. In completed service provider application
Applications for provider registration are necessary to finish the medical credentialing procedure. Therefore, it should be completed accurately and with all the relevant data. Unfortunately, certain techniques might not be able to perform this precisely without losing any data fields, which would lead to payment delays and claim rejection.
Solution:
When completing provider registration applications, human error is frequent. Software based on advanced credentials will assist you in doing it correctly and preventing this problem. Additionally, because this automated procedure avoids human error and saves you time, money, and resources, it typically involves less administrative work.
3. Information Updates
Healthcare organizations face a lot of difficulty getting access to applicant information. The upkeep of board certificates and licenses is guaranteed by a top-notch medical credentialing procedure. All healthcare professionals are required to maintain and routinely renew their credentials and licenses. The information in about 85% of requests for approval is incomplete, inaccurate, or out of date. Before the system can process the application, even minor changes—like an address or phone number—must be re-authenticated in the CAQH database.
Solution:
You can expedite the credentialing process by using the doctor's contact details and other pertinent information that is easily accessible. Re-credentialing will also require a lot of time. These challenges with recognition will be lessened by the law.
4. Due date
The medical credentialing procedure is crucial to your healthcare organization's revenue cycle. It will only take the organization 90 days to review the application from beginning to conclusion. The procedure might take up to six months when extra parties, including insurance companies, are taken into account, which lengthens the downtime for your company.
Solution:
Make safety a top concern and invest as much time as you can. You will finish earlier if it takes less time.
CredyApp is the best option to improve the accessibility of your credentialing procedure.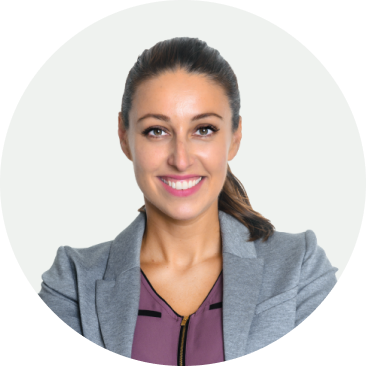 Olga Khabinskay
Credentialing expert