Managing Credentialing for Large Size Practice: Introducing CredyApp
06/14/2023
In today's rapidly evolving healthcare landscape, managing the credentialing process for a large-size practice can be a daunting task. The sheer volume of providers, licenses, certifications, and other necessary credentials makes it imperative to have a streamlined and efficient system in place. It is where CredyApp comes into the picture - a sophisticated technology solution that organizes the credentialing flow and provides your entire team with the assurance they need in the credentialing process.
Credentialing is a critical aspect of healthcare operations, ensuring that providers have the necessary qualifications and credentials to deliver safe and high-quality care. For a large-size practice with numerous providers, this process can quickly become overwhelming without the right tools and systems in place.
CredyApp offers a comprehensive solution for managing credentialing, from initial application submission to ongoing monitoring and renewal. Its robust features and user-friendly interface make it an indispensable tool for any large-size practice. Let's delve into some of the key features that make CredyApp stand out:
Centralized Database: CredyApp acts as a centralized repository for all provider credentials, eliminating the need for multiple spreadsheets, paper documents, or disparate systems. It allows you to store and access vital information securely, ensuring that nothing falls through the cracks.
Automated Workflows: Allocate tasks among your staff based on specific needs and complexities with CredyApp's facilitated workflows.
Document Management: Keeping track of countless documents and expiration dates can be a logistical nightmare. CredyApp simplifies this process by providing an efficient document management system. It allows providers to upload and update their credentials while the system automatically tracks expiration dates and sends timely notifications for renewals.
Sophisticated Interface: CredyApp's features make it easier to manage credentialing processes of any size group and employees assigned to clients' workflows with a sophisticated interface.
Reporting and Analytics: Generate any type of reports you need to help you make informed decisions and manage your work.
Monitoring: The CredyApp allows you to collect, verify, store, and share all provider lifecycle data in one central location, resulting in time savings and cost containment.
The benefits of implementing CredyApp extend beyond the credentialing team. Providers can benefit from a more efficient and transparent process, with timely updates and notifications regarding their credentials. The peace of mind that comes with knowing their credentials are well-managed allows them to focus on delivering the best possible patient care.
In conclusion, managing credentialing for a large-size practice requires a sophisticated technology solution to organize the credentialing flow and provide assurance to the entire team. CredyApp is that tool - a comprehensive platform that centralizes data, automates workflows, streamlines document management, integrates verification processes, offers robust reporting and analytics, and ensures compliance.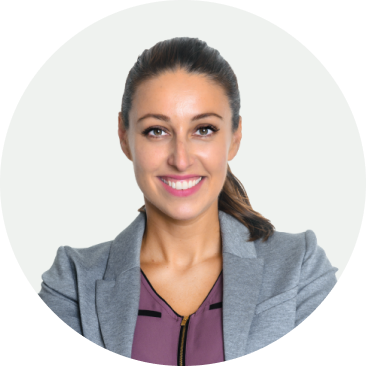 Olga Khabinskay
Credentialing expert