Licensing for Therapists
06/22/2023
In order to legally practice as a professional counselor, license is necessary in every state, excluding Washington, D.C., and Puerto Rico. All therapists and counselors must meet the minimum standards set forth by these statutes in terms of education, testing, and experience. Depending on the state they are licensed in, professionals who work as therapists and counselors use a variety of different names.
LMHC: Licensed Mental Health Counselor
LPCC: Licensed Professional Clinical Counselor of Mental Health
LCMHC: Licensed Clinical Mental Health Counselor
LCPC: Licensed Clinical Professional Counselor
LMHP: Licensed Mental Health Practitioner
LPC: Licensed Professional Counselor
Although LPCs are the most prevalent, all of these licenses are formally recognized as representing a mental health professional by various jurisdictions.
While state-specific educational requirements differ, earning a master's degree in counseling is almost always required to get licensed.
The majority of states call for 48 semester hours of master's-level courses in addition to 60 graduate semester hours. The counseling graduate program must meet state-specific accreditation requirements, which vary.
To get your license, you must also finish a specified number of hours of supervised practice. The majority of states want 2,000–3,000 hours. These hours must include both general job experience and a minimum number of hours under direct supervision.
To finish your training and receive your license, you must finally pass a thorough exam. The following tests are performed:
NCE: National Counselor Examination
NCMHCE: National Clinical Mental Health Counselor Examination
ECCP: Examination of Clinical Counselor Practice
CRCE: Certified Rehabilitation Counselor Examination
Even though the NCE is the most popular, different states recognize other tests as fulfilling the testing requirements for licensing.
Consult the Council for Accreditation of Counseling and Related Educational Programs to learn more about your state's accreditation standards. Check out their website at www.cacrep.org
The Council on Rehabilitation Education, also known as CORE is in charge of accrediting master's programs in rehabilitation counseling and is related to CAREP.
Healthcare workers must have medical credentials in order to work within health plan networks, treat patients who have insurance, and get paid for their services within the network.
While licensing criteria differ by state, health plans have different enrollment requirements. While some carriers use online credentialing applications, most carriers have standard forms that must be filled out. In recent years, the Council for Affordable Quality Healthcare (CAQH) has contributed to the standardization of enrollment procedures. There is still a significant amount of diversity amongst carriers, though.
If you want to join the network of the individual health plan, pay particular attention to the rules. Think about the services you offer, the amount a network will pay, and the populations you intend to reach.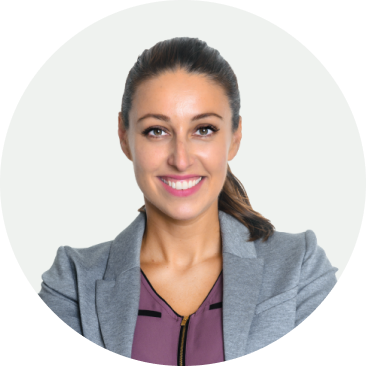 Olga Khabinskay
Credentialing expert