How easily to complete your CAQH profile
06/22/2023
There is one extremely important step needed to get on insurance panels. Of course, we're referring to CAQH registration. For a provider to even consider applying to join an insurance panel, his CAQH profile must be finished.
A scheme called CAQH, or council of affordable quality healthcare, enables insurance providers to use a single application process for all types of credentialing. It is thought that around 900 healthcare organizations, health insurance, and clinics already use it. In order to submit their application, they mandate that a practitioner complete their CAQH profile by completing out the CAQH attestation form.
Even though the process's basis is quite straightforward, some people may find it difficult to understand. Because of this, we have chosen to walk you through the whole procedure to remove any opportunity for uncertainty and ensure a hassle-free credentialing experience.
1 - Obtaining a CAQH Number
Many people begin the process of obtaining credentials before even considering the CAQH profile. There's a good chance that CAQH is already being used by your insurance provider. To verify this, go to the CAQH website's list of cooperating organizations. If a certain business utilizes CAQH, they will provide you a CAQH ID number, most often in the form of a letter sent via mail. To ensure that the panel receives your application, you should wait at least two weeks. It's time to call your insurance provider if you still haven't gotten it.
As an alternative, you can sign up independently on the CAQH website. As a result, you will get an email with your CAQH number. Keep track of this number because you will need it throughout the entire credentialing procedure. It is necessary for you to complete your application and confirm your details.
2 - Prepare all of your information.
The CAQH procedure is time-consuming and laborious. Nobody expects you to complete it in a single sitting because it might figuratively take hours off of your day. Making sure you have all the data and materials you will require for processing prepared is one approach to expedite the procedure, though.
Here is a list of everything you will need before beginning to complete the CAQH attestation form.
Information about your education and training, as well as personal data
• Practice location details, including mentions of certification, address, contact information, and practice type
• Work history; board certification; disclosure of malpractice history; malpractice insurance information
Additionally, you'll require the following supplies.
• A resume; state licenses; malpractice insurance; UPIN, NPI, and other identification numbers
• A DEA certificate, if applicable
• CDS certification, if applicable
Ensure the accuracy of all your information. There shouldn't be any gaps in your career history, and your CV should be prepared with the correct date format, which is MM/YYYY. Your application may be rejected if any of the aforementioned conditions are not met. So don't submit your application right away. Make sure everything is in order by taking your time. Recall that mistakes might cost you a lot more in terms of time and money. Finally, since you'll need to upload the relevant materials, you should have scanned copies of everything ready.
3 - Begin Creating Your Profile
When you have all the data you require, you may begin filling out your CAQH profile. We advise you to complete this task exclusively online. If you choose to do this physically, you will have to complete a 12-page application form that can only be transferred conveniently with the help of a data entry specialist and only prints accurately in color.
You simply cannot finish the profile in one sitting, as we previously stated. Take your time, save your work, and come back to it later. Click "next" after you've finished the profile. Once you have verified your information, the website will ask you to confirm that all of the information you supplied is true.
You will be informed when your profile is finished after you attest. When you're finished, you must decide what to do. You must decide who has access to your profile. You may either manually select which insurance companies see your profile and which do not, or you can grant access to any company that expresses interest in adding you to its panel.
The first choice, in our opinion, is the greatest because it increases your chances of being invited to participate in several insurance panels. Keep your application information safe at all times since you may need to re-attest to it periodically, such as once every three months. Re-attestation requests should be responded to right away because failing to do so could lead to insurance companies turning down your claims.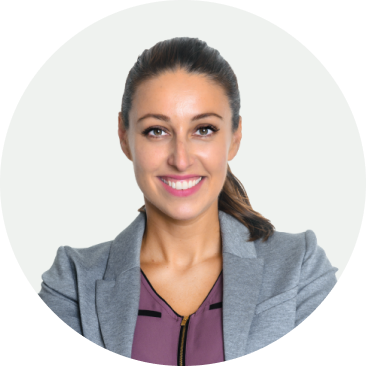 Olga Khabinskay
Credentialing expert