Experience Seamless Credentialing with CredyApp: Your Trusted Care Organizer
05/25/2023
CredyApp is a comprehensive and efficient credentialing care organizer designed to simplify and streamline your credentialing process.
We understand the challenges and complexities involved in managing credentials, and that is the reason we've developed CredyApp as your ultimate solution.
With CredyApp, you can say goodbye to the time-consuming and labor-intensive tasks of credentialing. Our advanced platform empowers you to effortlessly organize, track, and manage all your credentialing needs in one centralized location. From initial document collection to application submission and beyond, CredyApp automates every step of the process, saving you valuable time and reducing administrative burdens.
Imagine having a user-friendly dashboard that provides a comprehensive overview of your credentialing status. With CredyApp, you can easily track the progress of your applications, monitor upcoming renewal dates, and receive timely reminders for any expiring credentials. Our smart notifications keep you informed and ensure you never miss an important deadline.
But CredyApp is more than just a credentialing organizer. It's a powerful tool that offers additional features to enhance your practice management. Seamlessly integrate your calendar to schedule and manage appointments, create task lists, and collaborate with your team in real time. Stay organized and in control, all within the CredyApp ecosystem.
We understand that every practice is unique, and that's why CredyApp is fully customizable to meet your specific needs. Whether you're a solo practitioner, part of a group practice, or managing multiple locations, CredyApp adapts to your requirements and scales effortlessly as your practice grows.
Don't miss out on the opportunity to revolutionize your credentialing workflow. Experience the power of CredyApp firsthand with our exclusive demo. Our dedicated team will guide you through the platform, showcasing its robust features and answering any questions you may have. Take control of your credentials with ease and efficiency, and unlock the full potential of CredyApp.
Schedule a demo today and discover how CredyApp can transform your credentialing experience. Embrace a new era of simplicity, organization, and productivity in managing your credentials. Let CredyApp be your trusted partner in optimizing your credentialing process, so you can focus on providing exceptional care to your patients.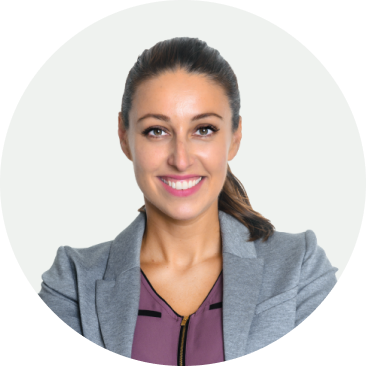 Olga Khabinskay
Credentialing expert