Efficiency Unleashed: Introducing CredyApp for Streamlined Medical Credentialing Updates
08/28/2023
Staying ahead with accurate and timely updates is paramount. Imagine having a tool that not only speeds up the credentialing process but also promptly informs you about recent approvals and insurance company updates. Say hello to CredyApp – the answer to efficiently navigate credentialing and seamlessly communicate vital information to your clients.
When time is of the essence and information needs to flow seamlessly, CredyApp emerges as the solution to bridge the gap between approvals and your clients. Wondering how to keep your clients informed about recent developments from the insurance company? Look no further than CredyApp.
CredyApp isn't just a run-of-the-mill medical credentialing software; it's a transformative tool that empowers healthcare professionals and their clients alike. With CredyApp, you can swiftly maneuver through the credentialing process while receiving all the necessary information at your fingertips. Stay informed about approvals, effective dates, covered plans, contract effectiveness, recredentialing dates, and crucial details that your clients need for a clear understanding of their status.
In the dynamic healthcare industry, effective communication is the linchpin of success. CredyApp takes this concept to the next level by enabling you to inform your clients directly from the app. No more cumbersome processes or delayed updates – CredyApp ensures you can relay important information swiftly and efficiently.
As you seek the fastest way to relay approvals and updates to your clients, CredyApp stands out as the game-changer. Its intuitive interface, real-time updates, and streamlined communication capabilities make it an indispensable tool in the modern healthcare landscape. From medical credentialing software to provider credentialing software, CredyApp is your compass to navigate the complex world of credentialing with ease.
Don't let the intricacies of credentialing bog you down. CredyApp offers a solution that not only simplifies the process but also ensures that you and your clients are always in the loop. Take a proactive approach to keeping your clients informed and maintaining healthy relationships by embracing the power of CredyApp.
In a world where efficiency and communication reign supreme, CredyApp emerges as a catalyst for positive change. Elevate your credentialing journey, keep your clients informed, and unlock a new level of effectiveness with this innovative tool. From medical credentialing software to streamlined credentialing management, CredyApp is the bridge to a brighter future in healthcare administration. Embrace it today and witness the transformation in your credentialing process.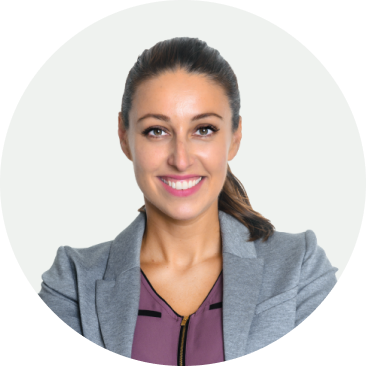 Olga Khabinskay
Credentialing expert